Hi everyone,
It's Oliver here today! As you can see my humans turned one of their storage spaces into a super comfy resting space for me using one of our Kat Zen World Cat Pads. 😀
Nubia: With all of your humans working from home you are sure to want to walk all over their keyboards but how are they going to earn money for your food and toys if you won't let them work from home?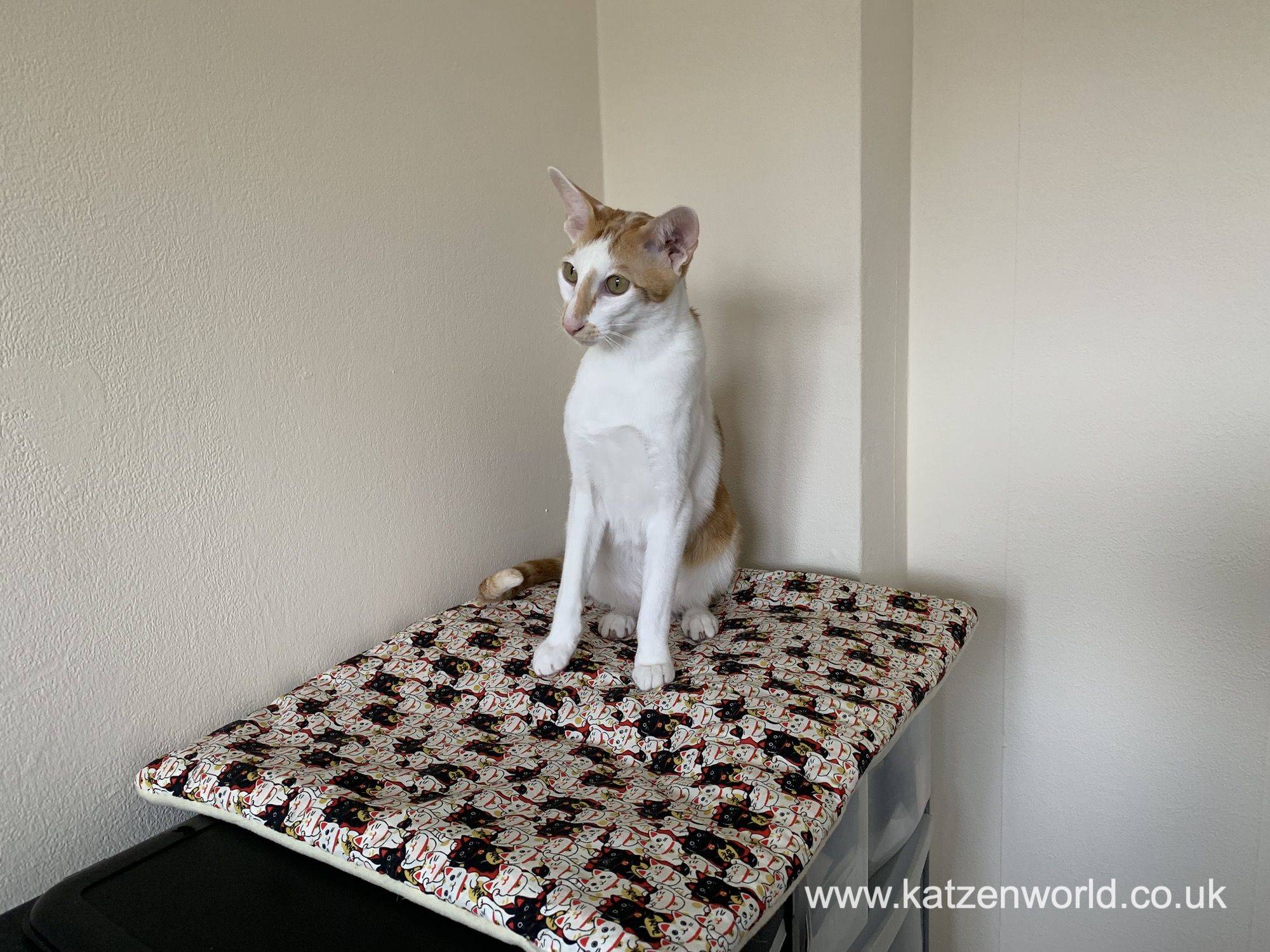 Rennie: This is where these pads come in handy… just get your human to reserve a little area in their home office for you. Ideally in hand distance, so you can demand cuddles and treats during the day without having to move or step all over their keyboard to get attention! ;o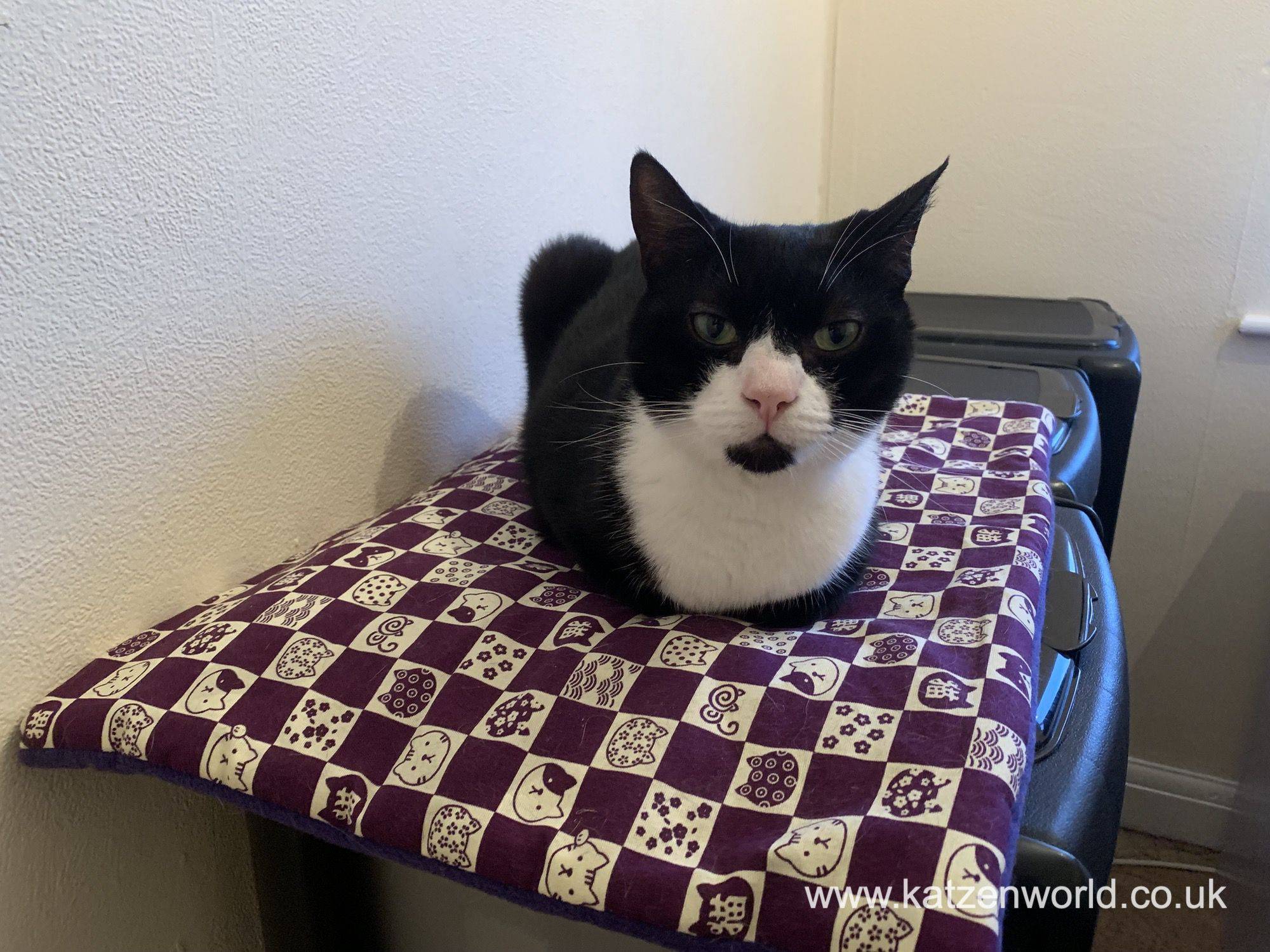 Oliver: Any space will do and be turned into a nice resting place with the Kat Zen Pads ! 😀
Oliver: And while your human works on the PC… you can get their attention by looking cute, cuddly and simply adorable! ;o
Kat Zen Pads – The Purrfect Cat Bed for Your Feline Companion
Signed by,
His Meowjesty King Oliver the Maker of Mischief
&
Her Meowjesty Queen Nubia the Disturber of Mischief
&
His Meowjesty Prince Renegade the Flash
Advertisements
Visit our Shop for top-quality cat toys and cat lover products!
We regularly write about all things relating to cats on our Blog Katzenworld!
My partner and I are owned by five cheeky cats that get up to all kinds of mischief that of course, you'll also be able to find out more about on our Blog
If you are interested in joining us by becoming a regular contributor/guest author do drop us a message @ info@katzenworld.co.uk .