Raffles was found as an injured stray cat in June
A cat who has spent nearly 200 days in RSPCA care is looking to find his forever home just in time for Christmas.
Raffles was rescued in June from Leicestershire after being found by a member of the public with wounds consistent with fighting other cats. It would seem that Raffle had been fending for himself for a while but sadly got into a scrape and needed veterinary care.
He is now in the care of the RSPCA Northamptonshire branch where he has had some much-needed TLC. His wounds have healed but unfortunately, the vets discovered that Raffles has FIV (Feline Immunodeficiency Virus) which is most commonly seen in unneutered male cats who have likely been fighting for territory. The disease is spread between cats by biting and other bodily fluids but cannot be passed to humans. This means he will need to be an indoor cat and cannot live with other cats.
Julie Clifft, fostering co-ordinator from the branch, said: "Lovely Raffles is a playful and lovely cat. He likes a little bit of fuss but he can be wary around people and will let his feelings be known. As he is FIV positive he will need to be an indoor cat but would benefit from access to a catio or an escape-proof garden.
"He will need a home with lots of enrichment and someone who can take the time to help him come out of his shell and make sure he is entertained as he has lots of energy."
He would like to be the only pet in an adult-only household and he will need a loving and understanding home where he can relax.
If you think you can give Raffles a home, please contact the RSPCA Northamptonshire branch on adoptions@rspca-northamptonshire.org.uk or 01604 881317.
Cats with FIV have a weaker immune system in comparison to non-FIV positive cats.
FIV initially results in a short-lived illness which is often not noticed by a cat's owner. Cats then enter a stage of progressive immune system decline but many remain without symptoms of the disease for many years. In fact, research indicates that FIV cats may have a similar life expectancy to uninfected cats and can lead relatively normal lives.
Whilst these cats may be prone to a variety of common diseases, there are no symptoms that are specific for FIV cats.
FIV cats need to be rehomed to a home with no other cats who they could pass the disease on to. It's also very important that they aren't allowed to roam and pass it on to other cats in the neighbourhood. For more information about FIV visit: https://www.rspca.org.uk/adviceandwelfare/pets/cats/health/fiv
For further information about how to keep your indoor kitty happy and healthy, visit: https://www.rspca.org.uk/adviceandwelfare/pets/cats/environment/indoors
While the festive season may be a time to join together with family and friends, many animals will be waiting patiently to find their new family in an RSPCA rescue centre. It will cost us £4,117 to run an animal centre for one day this winter so we're asking animal lovers to Join the Rescue this Christmas to make sure animals get the care they need this winter.
To donate to the RSPCA Northamptonshire branch visit the website.
Advertisements
The full range of Necoichi raised bowls and accessory now available @ Katzenworld Shop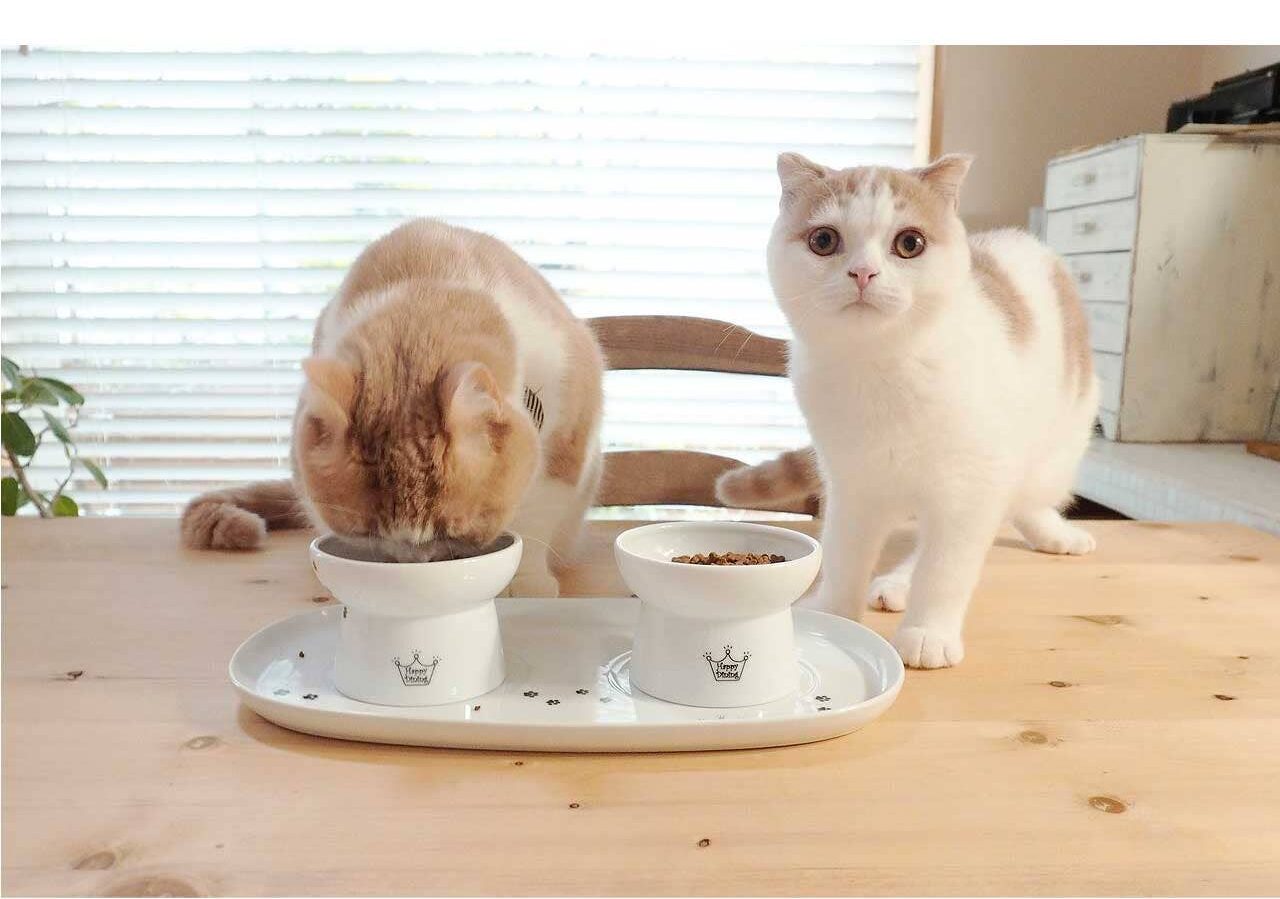 We regularly write about all things relating to cats on our Blog Katzenworld!
My partner and I are owned by five cheeky cats that get up to all kinds of mischief that of course, you'll also be able to find out more about on our Blog
If you are interested in joining us by becoming a regular contributor/guest author do drop us a message @ info@katzenworld.co.uk .